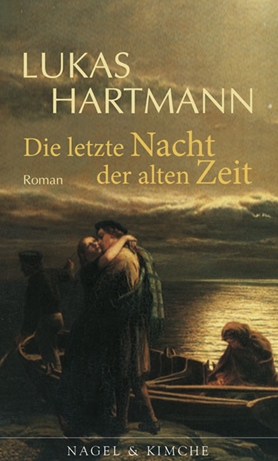 Last Night of the Old Time
Berne in the spring of 1798: after the invasion of French troops, the ancien régime collapses. The town's residents are both shocked and thrilled – at once everything seems possible and permitted. Hartmann's colourful and fast-paced historical novel tells of that turning point when the old system crumbles and the new order is not yet established.

On a cold night, a ship crosses the Thuner See. Among its passengers are three people with very different histories: Schultheiß von Steiger, once the most powerful man of Switzerland and now, after his enforced resignation, desperately plotting the re-establishment of the old government; Corporal Dubi, Schultheiß's personal guard, who fears for the safety of his family and risks being massacred by marauders; and the washer-woman Maria, on the run after killing a French soldier in self-defence, hoping to find refuge with her fiancée in the village of Lauterbrunnental. Hartmann portrays their individual stories as the dramatic compression of a moment of vast historical change.