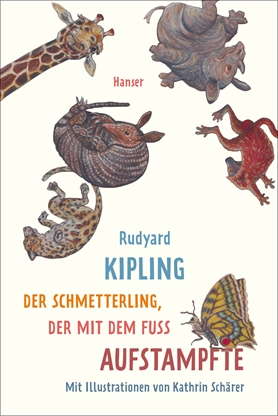 Just So Stories (The Butterfly That Stamped)
After 100 years Kipling's original creation story is still a wonderful discovery for children and adults alike – a fireworks of imagination and humor!

In a child-friendly way, the famous author of The Jungle Book explains in a fantastic and wondrous way how the world, humans, animals, and even our alphabet have developed: Actually, the elephant is a small-nosed animal that only got a long trunk because he was looking at the crocodile's jaws too curiously. And the lazy camel that we »see at the zoo«, got his hump because it has »too little to do«. The armadillo came into being because the hedgehog and the tortoise had to defend themselves against the Painted Jaguar. And the whale only eats small fish nowadays because the Stute Fish deceived him with a pair of suspenders. 13 marvelous and hilarious stories guaranteed to make you smile.
Foreign Sales
Taiwan (Weber Publication)