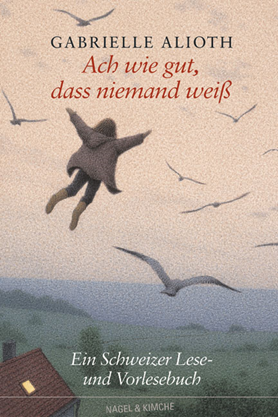 It is Good that No-one Knows
Secrets should not be disclosed – but sixteen Swiss writers, prompted by Gabrielle Alioth, do it anyway…

If Hugo hadn't written a letter to »Mr Praysident«, we might never have learned why there is suddenly peace. If you didn't know that miracles happen all the time on the moon you would't believe that a bird with shiny feathers could suddenly appear there. And if Lola hadn't sent an SMS message, nobody would have noticed who she wants to be with. Some secrets sound pretty far-fetched, anyway. How, for example, did that gigantic mushroom really grow under Beni's grandfather's floor? And aren't story-tellers sophisticated mystery-mongers anyway? The following are, for sure: Martin R. Dean, Catalin Dorian Florescu, Franz Hohler, Peter Höner, Thomas Hürlimann, Max Huwyler, Ulrich Knellwolf, Tim Krohn, Hans Manz, Klaus Merz, Brigitte Schär, Jürg Schubiger, Anita Siegfried, Verena Stössinger, Claudia Storz and Bettina Wegenast.