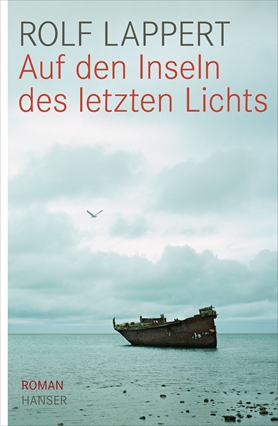 Islands of the Dying Light
Even as a little girl, Megan loved animals above all other things. So it's hardly surprising that she grows up to become a militant animal rights activist. By contrast, her brother Tobey's ambitions are far less idealistic: he goes to Dublin and tries his hand at being a rock musician. Two siblings who could hardly be more different, yet they share a unique bond. But then Megan disappears and Tobey's search for her turns into a life-threatening adventure. It takes him to an island so small and remote that it doesn't feature on any map. A peculiar decaying world awaits him. At one time there was a research station for primates, but now the few remaining scientists and laboratory animals are just killing time. Tobey uncovers a sinister secret. And before long, he realises that only Megan knows the whole truth.

Rolf Lappert, whose novel Nach Hause schwimmen was hailed as a "sublime Irish-American novel… unparalleled in German contemporary literature" (Die Welt), proves his great narrative skill once again. A book that not only describes the oddities of life and love, but above all transports the reader to a strange and fascinating world.