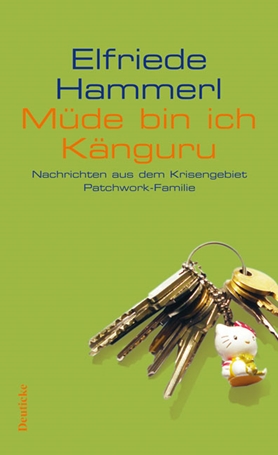 I Don't Wallaby Alone
When parents separate and form new couples, their offspring often need good humour to survive.

Teresa is 16. With her father Hannes, his second wife Betty and four stepsisters and stepbrothers, she lives in a not-so-happy patchwork family. Her own mother, Sophie, lacks all maternal instinct and has nothing against a night with a pop star (promptly spilling the details in the yellow press). Her step-grandparents are nobody's ideal old couple, and by February Teresa already dreads the next Christmas reunion. She takes solace from the fact that most of her friends live in similar constellations. Benni, for instance, whose dad changes his girlfriends as often as his shirts. Or Rosi, whose new stepsister has already established "a deep and loving relationship" with her father. Teresa knows that there is no reason to envy anybody.

This philosophical insight, however, does not always help. For although she has learned to fight back – rebelliously, relentlessly, sullenly – Teresa is still a child, vulnerable and alone in a world of allegedly adult egotists.

An angry, partisan and melancholic story about that domestic minefield, the patchwork family.