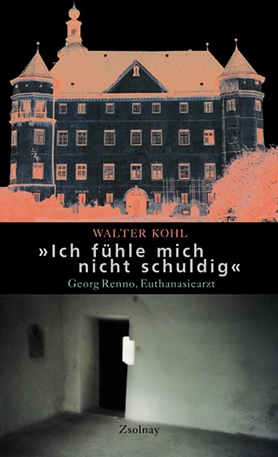 "I don't feel guilty"
The last years of his life were spent in a small terraced house in a village near Ludwigshafen. A white-haired old man with a haggard face and spindly legs, living on a state pension earned by his work as a doctor in Hartheim, the biggest extermination camp maintained by Nazi Germany as part of its so-called "euthanasia project", T4.

From 1940 to 1944, approximately 15,000 men, women and children were brought to death there by Georg Renno, born in 1907 in Strasbourg. The sick, the physically or mentally handicapped, they all had to stand in line, were examined, ticked off a list and then led, in groups of 60 to 80 people, into the gas chambers. Renno monitored their suffering through a peep-hole, until all movement had ceased.

Walter Kohl met Renno shortly before his death in 1997 – a man who had never been brought to trial and was still trying to justify his actions as "putting them out of their misery". From interviews, research and personal impressions, Kohl draws the disturbing psychograph of a war criminal, and does not mask the feelings of the biographer, which oscillate between contempt and a reluctant fascination.