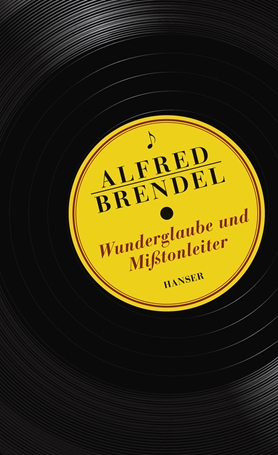 Hymns of Harmony and Discord
As well as being a first class pianist, Alfred Brendel has always known how to express himself in shining prose.
So it should come as no surprise that his discerning analysis of Beethoven, Schubert and other musical maestros of the 18th and 19th centuries should extend to embrace such masters of literature as Lichtenberg, Friedrich Hebbel and Jean Paul. But despite his admiration of past greats Brendel is very much a man of the present. The cinema has held a lifelong fascination for him, and although sceptical of all mass cultural phenomena he has faith in the unifying power of music. The book also includes texts on Beethoven and Schubert's string quartets, two very different female pianists — and an illuminating retrospective on Brendel's own recordings. Self-disclosure, critical insights into musical practice and spirited observations on music, literature and film from the great pianist's pen.
---
Foreign Sales
Korea (Hans Media), Spain (Quaderns Crema)