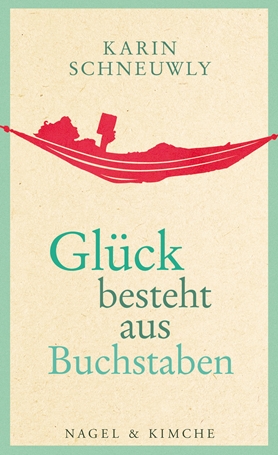 Happiness Consists of Letters
Karin Schneuwly tells how she discovered reading as a child – the enchantment, greed, and addiction to a world beyond comparison. Now she has written a tempting tome for readers; we can dive into it and experience, like the first time, how happy reading can make us.

We read for interest, pleasure and knowledge. The thrill, astonishment and tremors we experienced when reading as children are faded memories. Karin Schneuwly talks about and reignites these feelings. As a child, she devoured books despite strong resistance from her family and surroundings. After finally managing to read Pixi books on her own, she feverishly read everything she could lay her hands on. She describes the colours, smell and promise, which, with every new discovery, took her breath away. Based on what she read – from Heidi to War and Peace – Schneuwly evokes her enthralment with books, the curiosity and the thrill, which have never let her go. This wonderfully narrated history produces a sense of happiness that only reading can provide.