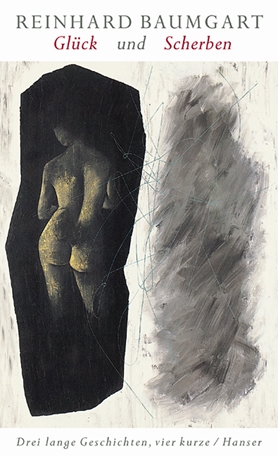 Happiness and Fragments
To what extent is every life a dream, wishful thinking and experiment with uncertain outcome? The heroes of these stories lose their grip on reality, slipping, falling and floating, until, finally, blinking and resentful, they wake up.

Take physicist and computer specialist Fleming, for instance, who, in the throes of midlife crisis, is mysteriously attracted by a woman who appears to be on the run – from a lover, the mafia, the persecutors of the RAF? Or the old Simon Goettle who is plagued by the memories of early, miserably failed attempts at love and who yearns to re-invent his life, even the whole world, in seven days, like Almighty God. Or the ironist W who, too late in life, loses himself in a hopeless passion and now angrily records the moments of happiness and the fragments left behind.

Baumgart's new stories start off where previous ones ended. They discover possible lives in real ones, describe the inappropriateness of old feelings in a new, colder world. They move in a force-field between present and remembered past, between everyday restrictions and dreams, controlled by a prose far removed from popular literary mannerisms, its cool approach, bridging melancholy and irony, balanced with sympathy for the characters.