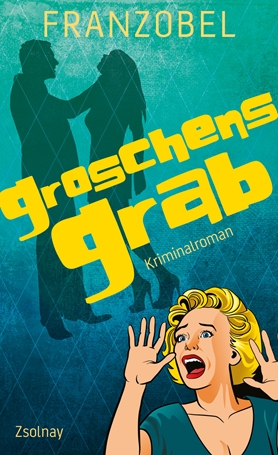 Groschen's Tomb
The murder of a retired bookseller takes Commissioner Groschen into the world of publishing, behind the walls of a monastery, to Sarajevo and among former commune members – but in the end it's a lovesick doctor who sets him on the right path …

Wurlitzergasse, the 16th Viennese district: the badly maimed corpse of Ernestine Papouschek, 82, is discovered. Ernestine landed a bestseller with her book Die Rübenkönigin (The Carrot Queen) in which she discussed her sexual conquests in an upfront, no-holdsbarred fashion—lovers who had responded to her advert »sprightly pensioner seeks partners for bedroom fun — no financial expectations«.

Commissioner Groschen very soon has a whole string of suspicious characters in the frame, including her leather-jacket-wearing, Rottweiler-owning neighbour, her dodgy publisher and an aquaintance who simply reeks of cologne. But his prime suspect is Tode Todic, fresh out of prison, who is rumoured to have killed someone in exactly the same way twenty years ago. Meanwhile, the commissioner has to fight off a cloying, all-pervading odour, while the sky above Vienna remains a resolute shade of battleship grey. Things really come to a head when an actress is found murdered too, and we get a firsthand glimpse into the murky underbelly of Viennese society.