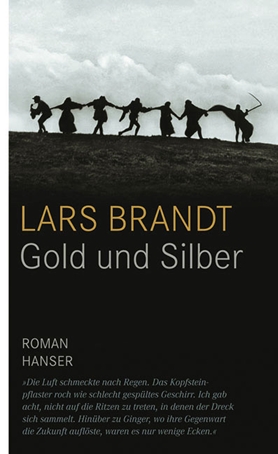 Gold and Silver
A German town at the end of the 20th century, and the young and not so young selfstyled artists who live there, preoccupied with paintings, films and books. They know what they want, but they don't know how to get it.
Can a young man stumbling through this world really refuse to understand that the woman he worships is already accounted for? Ginevra, nicknamed Ginger, tries to make her lack of interest clear, but he will not relent. His determination leads him, inevitably, to Rome, where every lovelorn artist must suffer in the grand tradition.
Brandt's style is highly original, light, playful, full of associations and humour, as he tackles the timeless topics: What is worth fighting for in life? And if you can't get what you most desire, should you settle for second best? This is a novel that translates an age-old problem – how to live honourably in a complicated and disorganised world – into modern terms.
Foreign Sales
Romania (RAO)