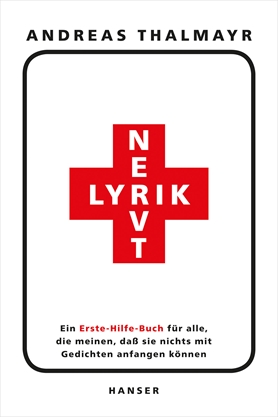 From Bad to Verse
The book for all those who think that poetry is not for them. Because poems are everywhere, even within us.
And they can be fun, too! Everybody knows some poems. Our minds teem with verses: from nursery rhymes,
songs, advertisements and God knows where. So where does the widespread dislike of poetry originate? Is it the teachers who banish the joy of dancing words? Or are the specialists to blame, insisting that poetry is complex and only for the initiated? The author of this book is also a specialist. But he wants to tempt rather than intimidate, to awaken an interest in poetry by showing that everybody can understand it. To that end, he starts right at the beginning, with the simplest of questions – what is a poem? – and ends with an instruction for writing one's own poems. In between: (almost) everything you need to know about the wonderful wordgames that poets play.
And, of course, lots and lots of poems, even a few that are horribly bad. For those are great fun, too.
Foreign Sales
Italy (Einaudi), Brazil (Cosac&Naify); Slovenia (Zalozba Aristej)