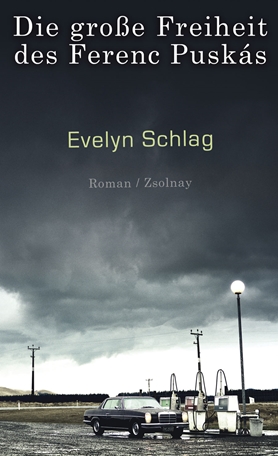 Ferenc Puskás's Great Freedom
Two men meet quite by chance on the Austrian-Hungarian border. But what at first seems sheer coincidence rapidly gathers momentum, developing a life of its own that leads them to a common past.

At a defunct petrol station in the south of Vienna, lawyer Valentin Görtz comes across a confused Hungarian by the name of László Földesch. They do not know one another, they have never met before, and yet their life stories are closely intertwined. October 1956, in front of a barracks near the Hungarian border: shots ring out, people stumble, topple over one another, blood flows in streams. It is the end of Hungary's great dream of freedom. István Földesch is injured and takes flight across the 'green border' with his wife Etelka and their twelve-year-old football fanatic son László (Laci). The little family soon manages to find work in an Austrian dairy. Földesch, a skilled craftsman, remains very much a foreigner, but the 'little Hungarian woman', who speaks good German, soon rises to the position of personal assistant to the director. Her promotion plays a part in helping Laci, an avid fan of the legendary Hungarian striker Ferenc Puskás, to go to university. Valentin Görtz's father had been a lawyer too. In the wake of the curious encounter at the petrol station, it emerges that Görtz senior had been hired by the Austrian dairy where the Földeschs worked. And for Valentin's partner Katharina, too, the emergence of Laci's memories triggers a great deal more than mere reminiscences.