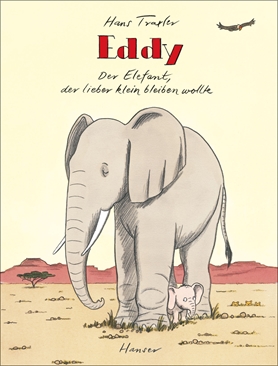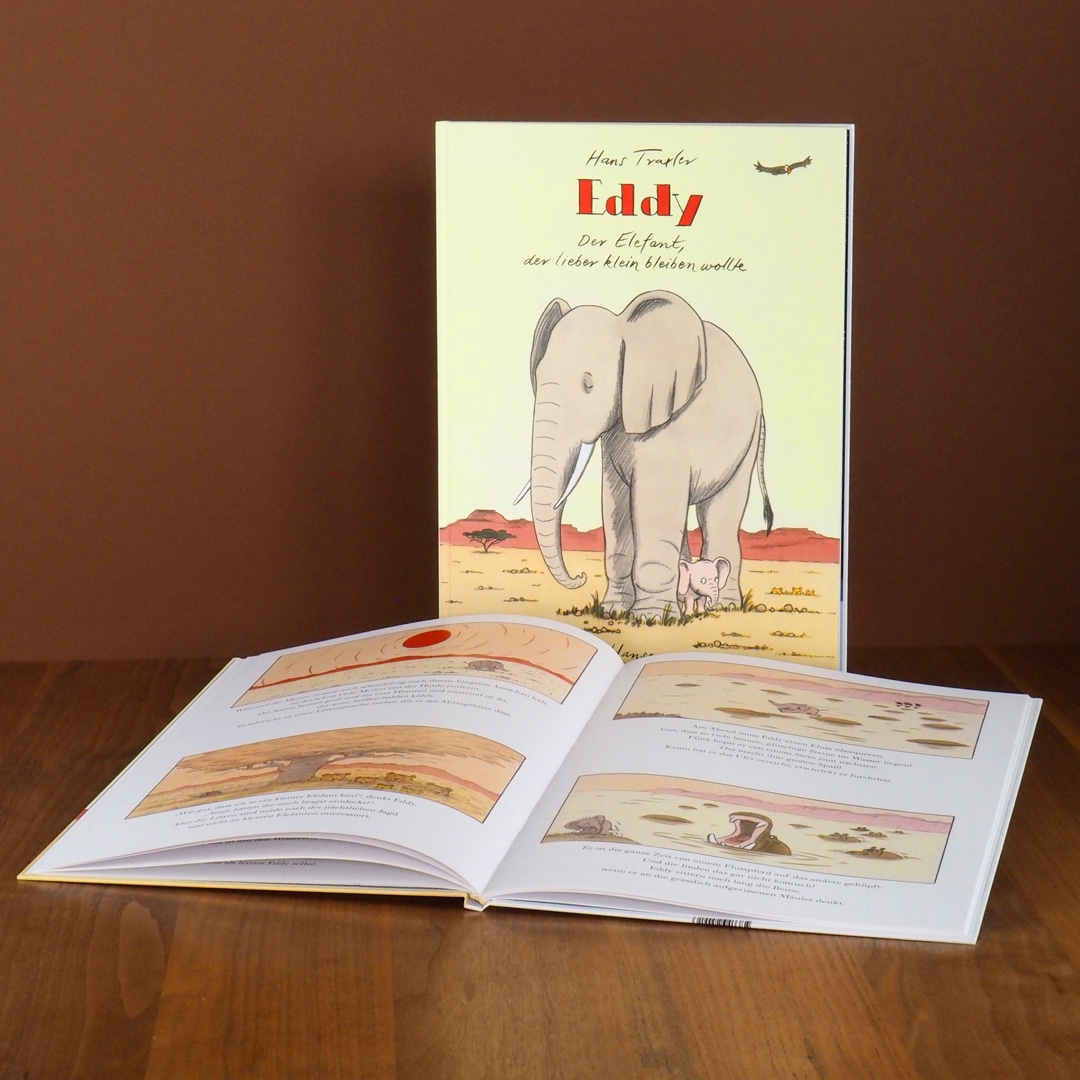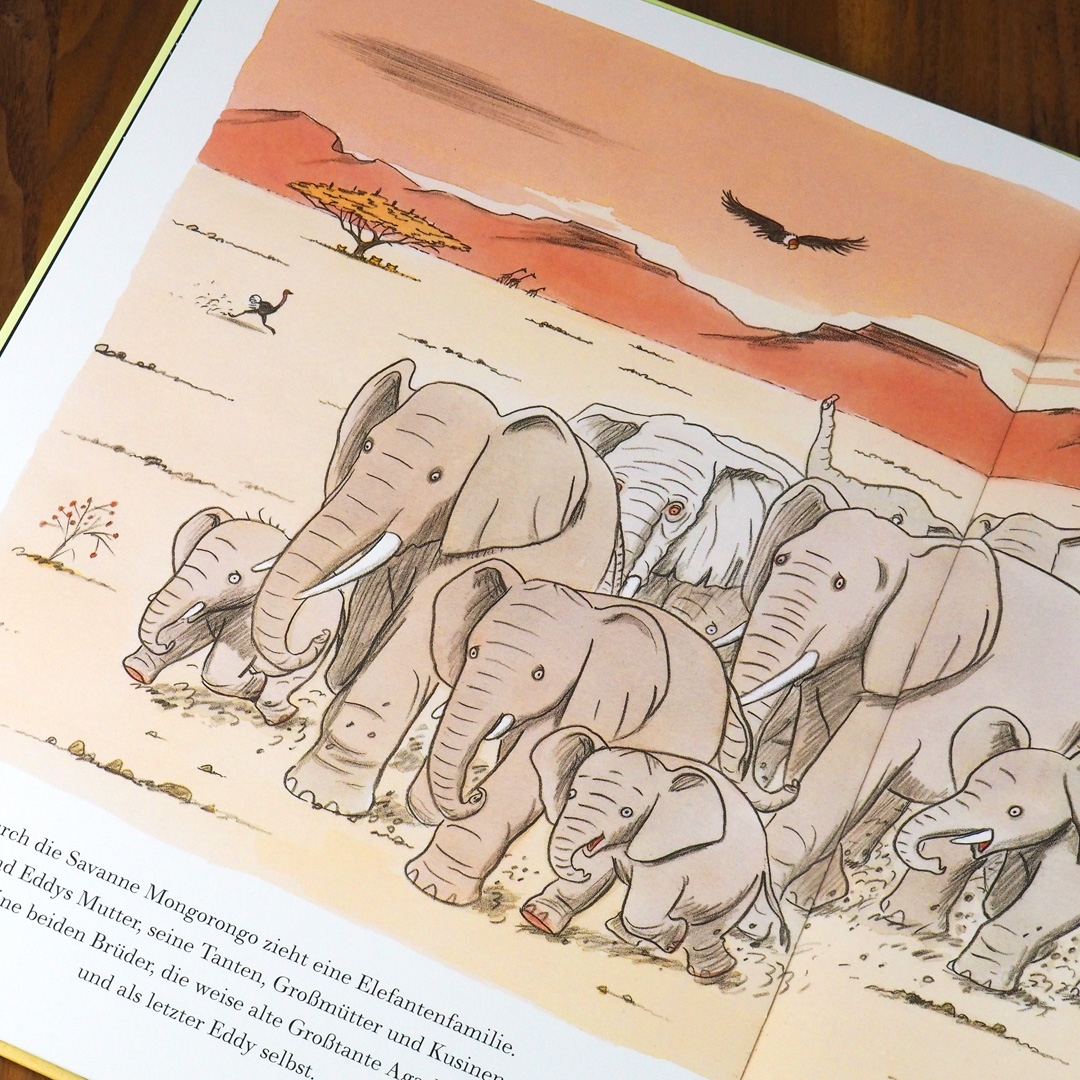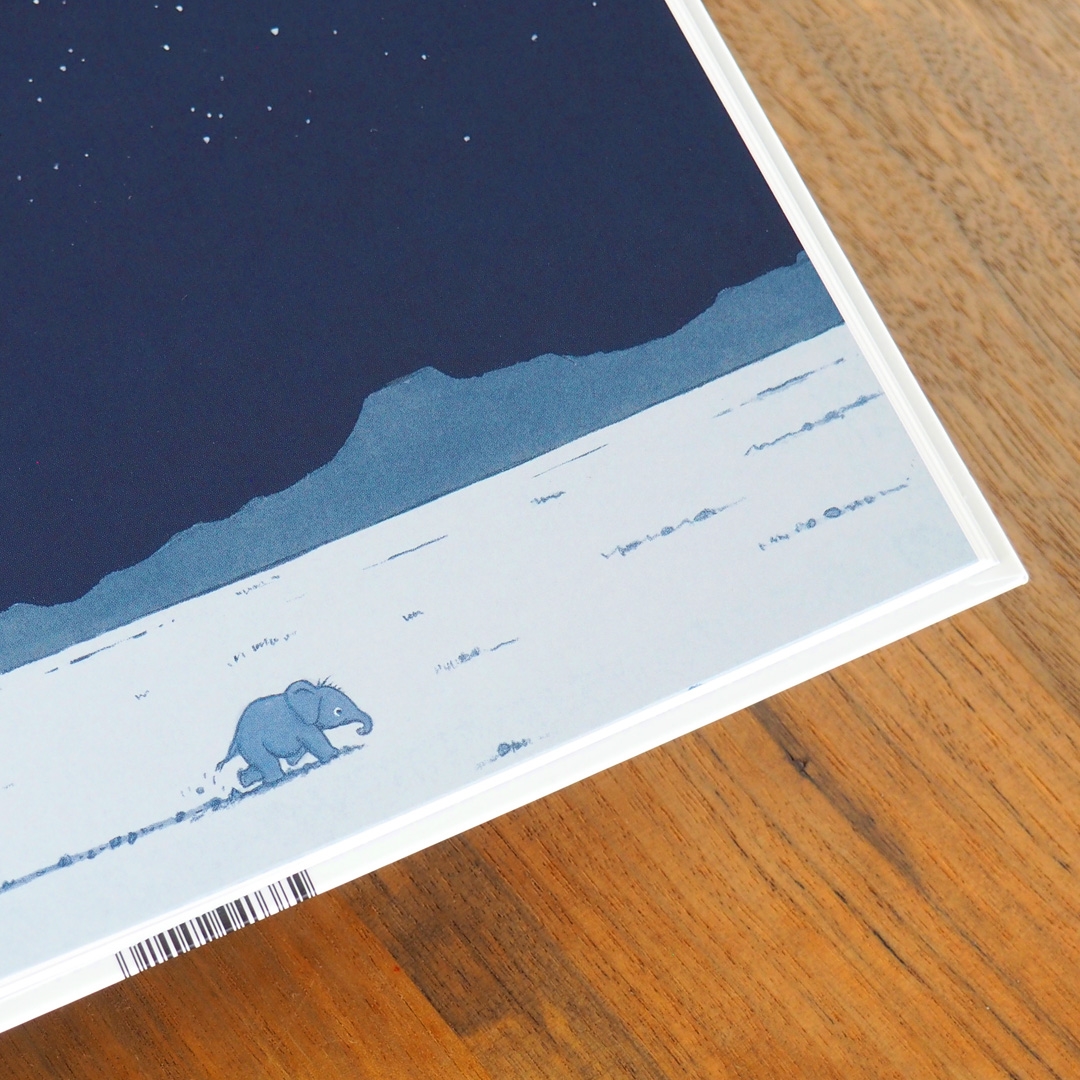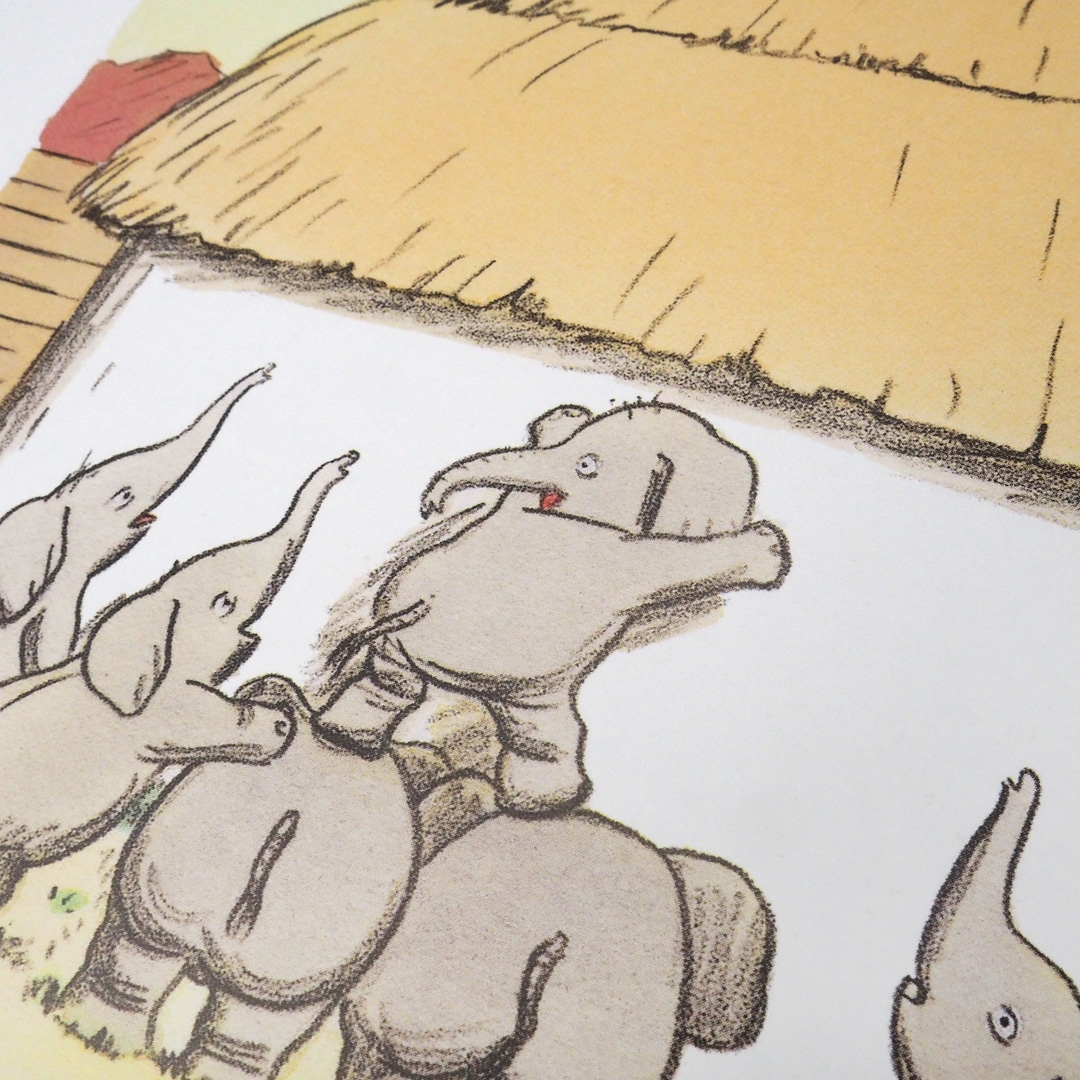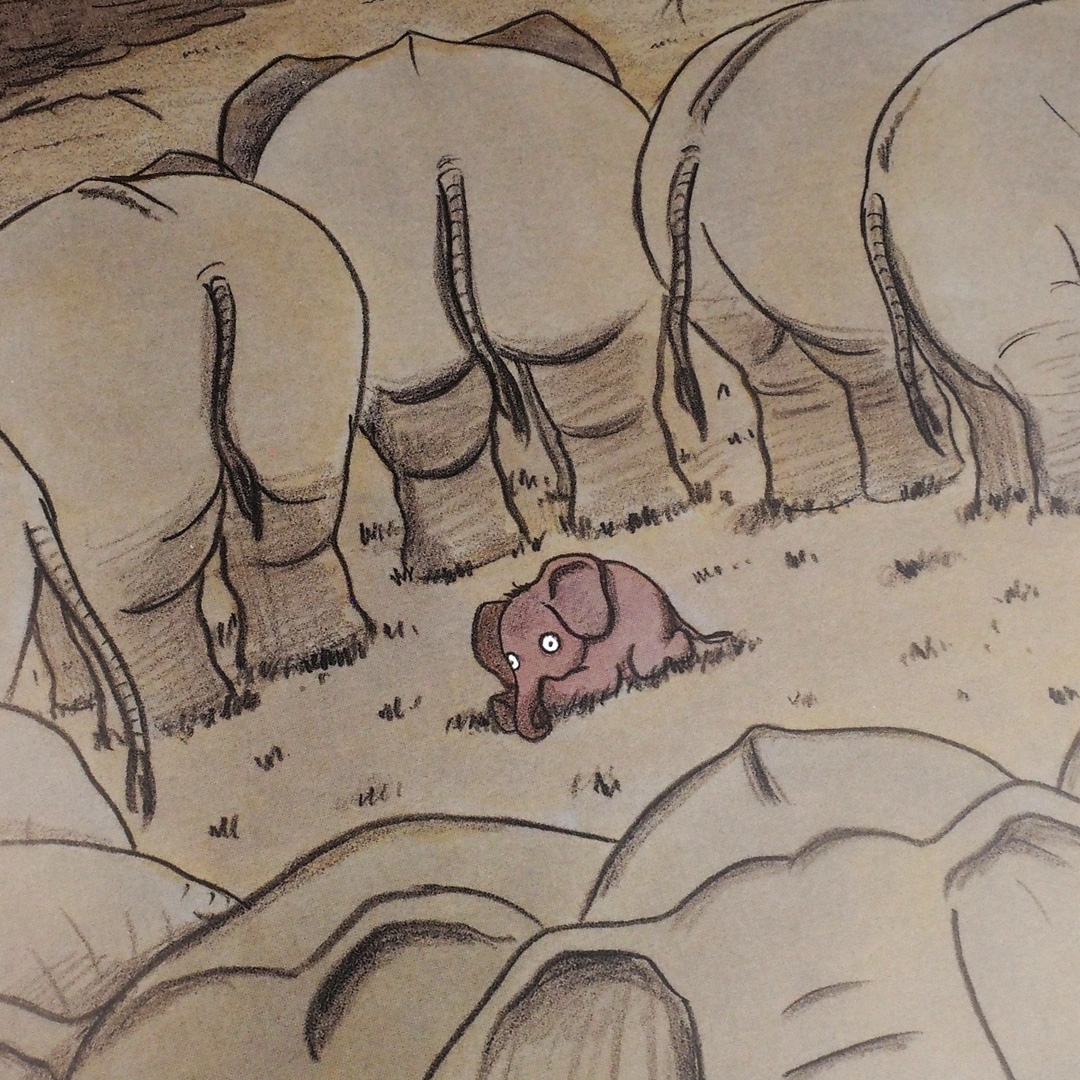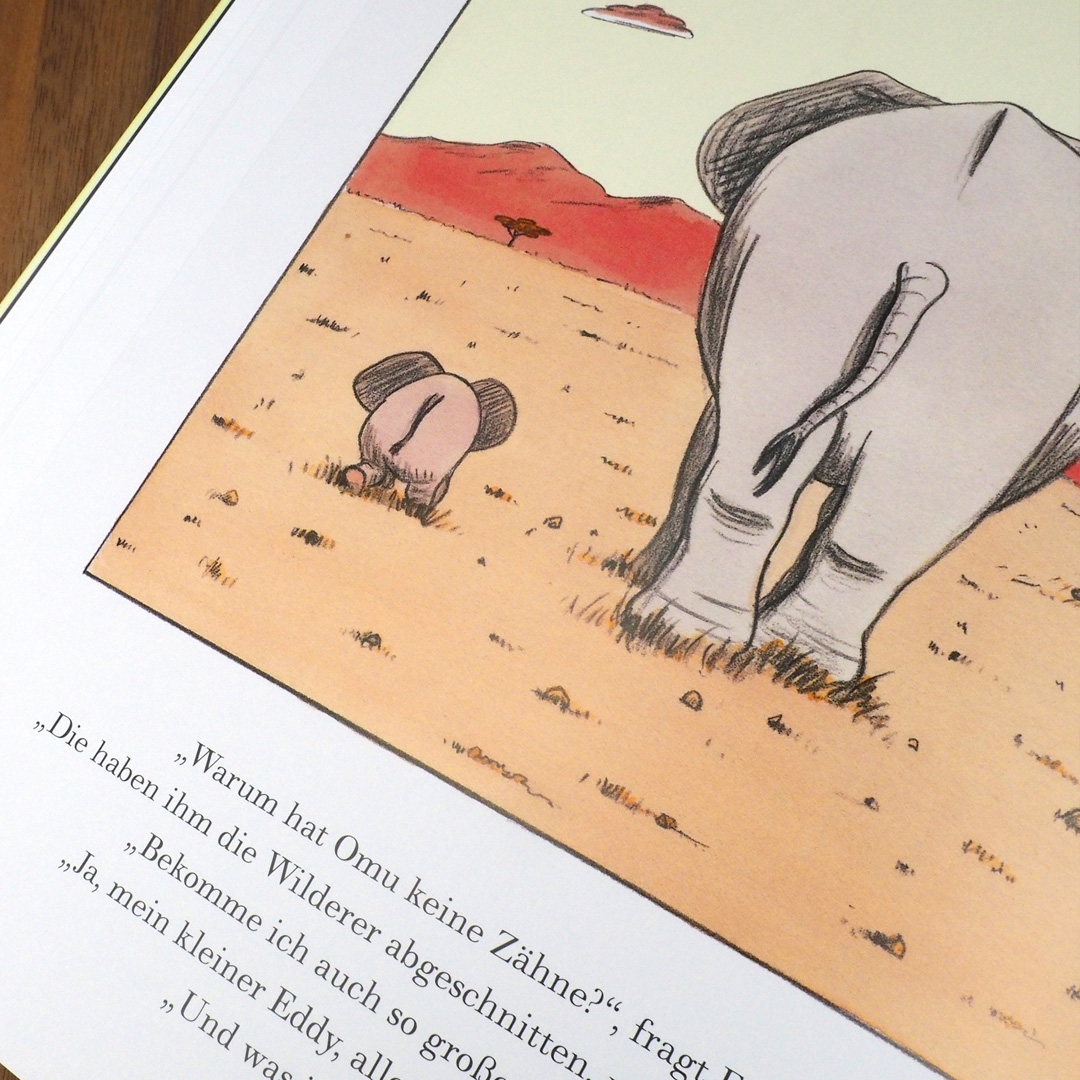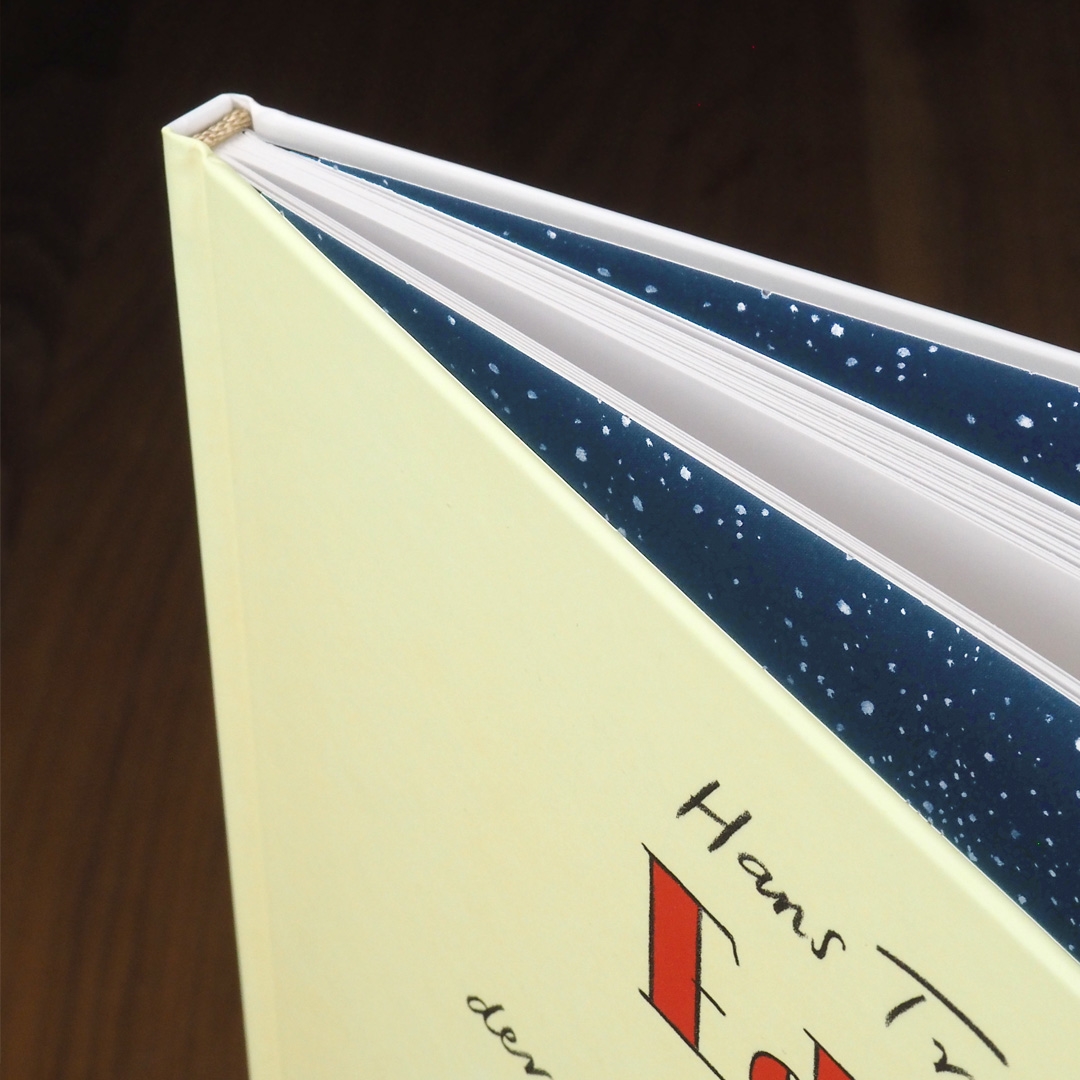 Details about the book
date of publication: 20.02.2017
from age 4
44 Pages
Hanser Verlag
hardcover
ISBN 978-3-446-25491-6
Deutschland: 16,00 €
Österreich: 16,50 €


Growing up means being courageous!

This is the story of Eddy, the small elephant, who wants to stay small so he doesn't have to fight poachers and dangerous animals. Meet Traxler's most touching picture-book hero.

Eddy is the youngest elephant of the bunch. That is why he's allowed to piggyback Aunt Adele, to look for water, and to use Mom's trunk as a water slide. Ever since he learned that poachers cut off the tusks of big elephants, he has decided not to grow up. That way lions would also never discover him and he could jump over rivers on the backs of hippos. Eddy's brothers laugh at him for being so naïve. But when their brother disappears someday they are very worried. Can Eddy survive in the wilderness? Luckily, Eddy ends up in an elephant shelter. But in order to return to his family, he needs a lot of help and the courage to grow up.
Foreign Sales
France (La Joie de Lire), China (Beijing Qianqiu Zhiye Publishing)