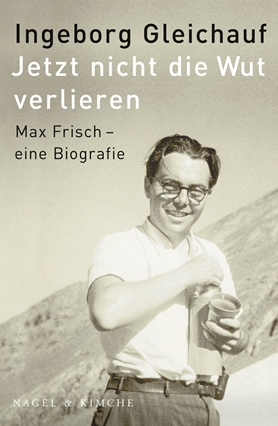 Don't Let the Sun Go Down on Your Anger
May 15th 2011 will see the celebration of Max Frisch's centenary birthday. His work has lost none of its topicality or impact. His books can be found in more schools than virtually any other author's, because his stories succeeded in lucidly and tangibly presenting the life issues that we all find ourselves confronted with, in a way that hardly any other author in recent times has been able to do. With intelligence and illuminating clarity, Ingeborg Gleichauf sheds light on Max Frisch as a man and a writer.

Identity, life plans, breaking out of fixed behaviour patterns and the role that we are cast in by others: these were central themes for Max Frisch throughout his life. Whether in the novels Stiller (I'm Not Stiller), Homo Faber and Mein Name sei Gantenbein (Gantenbein), or in his diaries and plays – Frisch's main concern was to be constantly open to reinventing himself and defining his life according to his own rules. Ingeborg Gleichauf traces the stages of his life – Zurich, Rome and Berlin – as well as his involvement and conflicts with friends and lovers, with his native Switzerland and with politics. She demonstrates how the key issues of Frisch's work are still as relevant as ever today – and why it is therefore essential to re-read him. And she shows how literature arises from the fusion between real life and creative imagination.