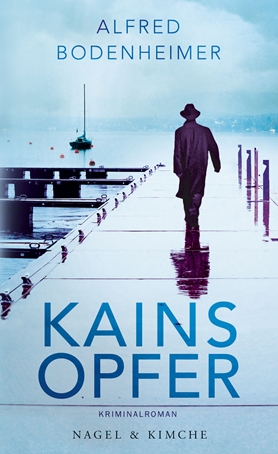 Cain's Victim
Rabbi Klein is dismayed to discover that a member of his community has been mur­dered. When the police ask him to translate some of the dead man's Hebrew emails, Klein embarks on clandestine investigations of his own. His search for the truth is unflinching, and his pluckiness and tenacity ensure that
the reader is hooked from the start.
»We're very grateful for your help and support,« says Frau Bänziger, »but please don't go opening up your own police station!« By now the police commissioner has realized that dealing with Rabbi Klein isn't going to be easy. Only a few days ago Daniel Berger was sitting in the sukkah at the rabbi's house, and now he's stone cold dead. Berger was a popular teacher and his death is a source of great distress to Zurich's assorted Jewish communities, so Klein feels duty-bound to take action. While preparing the eulogy for the funeral service, pondering on Cain's fratricide and the trials of Job, he begins to suspect he's on the right track towards solving the murder. But in order to make sense of the clues, he needs to find out more about Berger's past. The sceptical rabbi is a likeably flawed and very human detective – who in the final analysis is only saved by the wisdom and prudence of his wife.