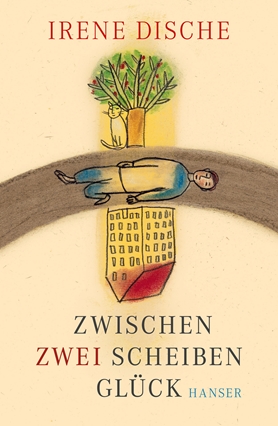 Between Two Seasons of Happiness
Highly acclaimed and award winning: the only YA novel by Irene Dische. The story of an illusion, staged by a father for his beloved son in 1930s Berlin. Winner of the German Children's Literature Award.

Peter's father Laszlo is a carefree libertine who spends much of his time about town. That's why Peter grows up in Hungary with his strict grandparents. But when Laszo becomes a diplomat in Berlin, he rejoins with his son. He takes him to parties, the cinema, and the theater. A wonderful façade which conceals the immediate threat of the Nazis. Peter doesn't even know that he's a Jew himself. During the Crystal Night 1938 he gets a first glimpse at the brown reality. When the façade can't be kept up any longer, Peter has to return to Hungary. Every week he receives a letter by his father, first handwritten, later typewritten. But what really happened during this time, Peter learns much later.
Foreign Sales
Italy (Feltrinelli), Japan (Protestant Publishing)