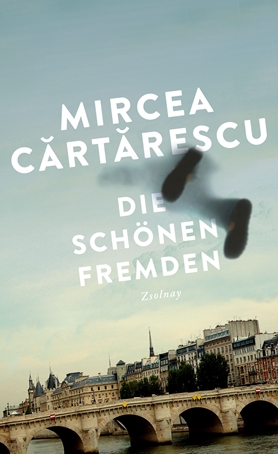 Beautiful Strangers
A portrait of the artist as a young man; the lesser-known side of multiple-award-winning author Mircea Cartarescu: in light-hearted tones he writes about John Lennon, a telephone interview with Marilyn Monroe—and himself.

Twelve belles étrangères—twelve beautiful strangers—set out to conquer France over the course of a two-week trip. The whole of France? Perhaps not—just the more obvious literary strongholds. From Paris to Aix-en-Provence, from Le Havre to Bordeaux. The curious "writers' dozen" and their generous hosts—who have laid on a highly ambitious programme—are expecting to make a bit of a splash.

In these short stories Mircea Cartarescu sets himself up as protagonist and delightfully (self-) ironic chronicler of this whimsical tourist party's exploits. Further odysseys are occasioned by the young poet's first ever reading in the Romanian provinces and an envelope that has allegedly been dosed with anthrax. - An ideal entry-level text for readers new to Cartarescu.
Foreign Sales
Serbia (Arete), Spain (Impedimenta),