Details zum Buch
date of publication: 05.08.2006
368 Pages
Zsolnay
hardcover
ISBN 978-3-552-05388-5
Deutschland: 21,50 €
Österreich: 22,10 €


A fleeting glance, a brief encounter - a man and a woman in the middle of their lives and at the beginning of an intense love affair.

Success seems to follow Parisian architect Vittoria Monti everywhere: whether designing research centres in the USA or shopping malls and industrial parks in Europe, the smart, multilingual 50-year-old knows how to present herself to the best advantage. And the next challenge is already waiting: Russia's biggest cultural project, the rebuilding of the Mariinsky Theatre in St Petersburg.

Vittoria is a strong, self-confident woman who has seldom contemplated a different life and is only rarely given to sentimental reflection. But then, among the pictures in the famous State Hermitage, this "lone ranger" meets a man. Gradually, they develop a relationship which reveals hidden desires for closeness, familiarity, intimacy.

Evelyn Schlag is that rare writer who can convey sensuality in words. Precise and subtle, with knowledgeable and ironic sideswipes at the globalized cultural business, her book tells the eternally fresh story of love blossoming in the middle of life and the fear of being happy.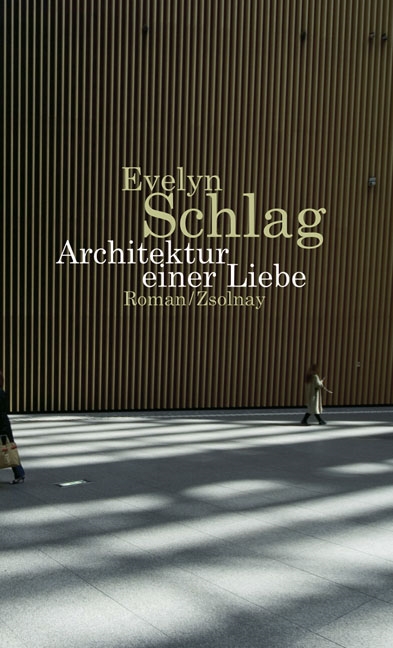 Vorschläge zu Ihrer Suche
Autoren
Bücher