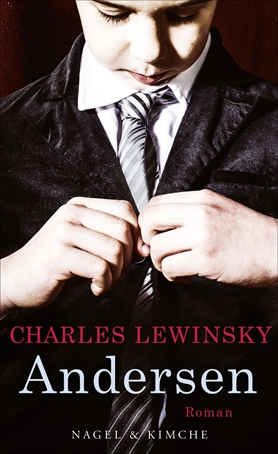 Andersen
A man wakes up with no idea where he is. The only thing he does know is that in order to es-cape his pursuers he must take on a false identity and play the role to the hilt. As time goes by, he realises that he has begun to fuse with his false identity to an unnatural degree; the masquerade has become a reality. A sinister, brilliant, and utterly riveting novel about the inexorable power of evil.

Even as a child there was something vaguely disconcerting about Jonas. He seldom cried and spent countless hours obsessively practicing his fine motor skills; sometimes his parents reckoned they saw the knowing look of an old man cross his face. Little do they know how justifies their misgivings are. Jonas does everything in his power to maintain his cover. He carries on with his training relentlessly, quietly and with great discipline, although he often finds it hard to conceal his true character. But his desire to cast off the millstone of his family gives him the strength to stay the course. His scheme comes off and he hoodwinks everyone around him yet again using a false name.

But then the one and only time he wants to strike a friendship, his fate is sealed: because evil cannot abide the slightest hint of goodness.

Fast-paced, sparkling with intelligence, and recounted with a quick wit that matches the cunning of his protagonist, Charles Lewinsky tells the story of a man who gets a second chance. And then a third. The use he makes of his chances turns blood into ice from one generation to the next ...
---
Foreign Sales
The Netherland (Atlas Contact), Russia (Aletheia)