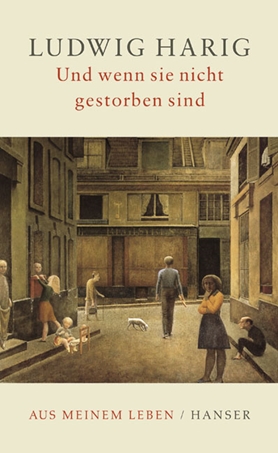 ...and they lived happily ever after
For the true narrator, the stories never end. Ludwig Harig, whose chronicle of the German 20th century has found many enthusiastic readers, continues the story of his life.

Ordnung ist das halbe Leben and Weh dem, der aus der Reihe tanzt are the proverbial titles of the first two volumes of Ludwig Harig's large-scale and famous trilogy of novels about German history and German life in the last century. Now he uses another proverb to indicate that the stories of the past are never exhausted. Und wenn sie nicht gestorben sind is a book of following existing threads and beginning new ones, a book of the past but also of the present in which all things experienced live on: the story of the father in the First World War at Verdun and the school days in the Third Reich; the new beginning after the Second World War and the start of a writer's career at a reading of the Gruppe 47 under the critical eyes of Marcel-Reich Ranicki; a tour of his hometown Saarbrücken and the visit to a Berlin prison, temporary residence of fellow Saarlandian countryman Erich Honecker. In the year of his 75th birthday, Ludwig Harig surprises us with a very personal account of the century.