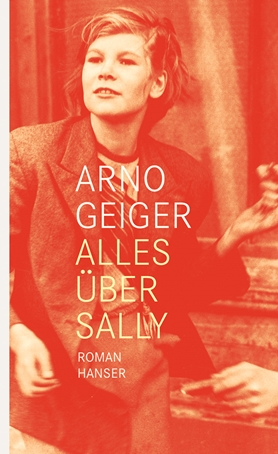 All About Sally
Sally isn't very nice to her husband and she doesn't treat her lover much better. But she's smart, charming and witty – exactly the sort of woman you want to know everything about: a dazzling novel on adultery in the era of short-term partnerships.

Alfred and Sally have been married for a long time; they have three almost grown-up children and carry a fair amount of emotional baggage and miscellaneous memories with them. In 1977, Sally lands a job at the cultural institute in Cairo, and finds a husband, Alfred, there too. From then on, life becomes far too quiet as far as she is concerned.

But when their house in the Viennese suburbs is burgled, it's not just their ordered domestic lives that are turned upside down: Sally is suddenly filled with defiance and a need for more excitement in her life, so she embarks on an affair with Alfred's best friend. But is it enough to just change men? Alfred refuses to let the love of his life go without putting up a fight, so he finally asks himself the crucial question: what is this life that we've been leading together? And what do I really know about this woman, after almost thirty years together? Arno Geiger completely rewrites the great betrayal novel, using commanding realism and comic harshness to tell the story of a love that doesn't end at the altar, but really only begins there.
---
Foreign Sales
France (Gallimard), Holland (Bezige Bij), Italy (Bompiani), Japan (Sakuhinska)