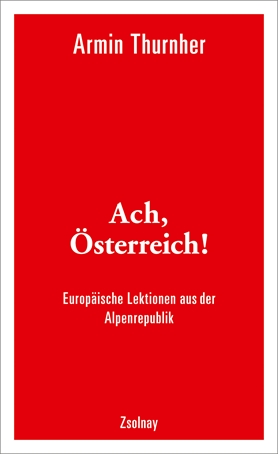 Ah, Austria!
Austria, 2016 – a country in which the world's problems are focussed, whether in the rise of the extreme right wing or the refugee crisis, the poison of neoliberal ideas all the way to the endangering of the social state. Should we fear for Europe? Or is there still hope?

The New York Times recently used a graph to illustrate the rise of right-wing forces in European countries: among the highest increases was in Austria. In May, the candidate of a party that challenges fundamental European values won nearly half of the votes. European states view the Austrian example with concern: Is this a case of Orbánisation? Jörg Haider's legacy? Or just a one-off case of immorality? The crisis-laden EU seems to regard Austria as a microcosm in which world politics are put to the test.

In his brilliant essay, Armin Thurnher, the editor-in-chief and publisher of the Viennese weekly newspaper Falter, demonstrates where weariness with Europe can lead and how right-wing politics can be countered.