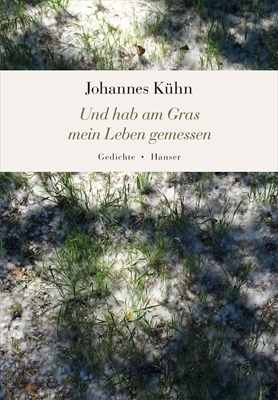 Against the Grass My Life is Measured
Johannes Kühn, one of the most widely read poets of our time, will be celebrating his eightieth birthday this year. In his new collection he writes about daybreak ("I wonder how much lipstick the dawn used today"), about his health ("My doctor told me my blood pressure is still in good shape") and about his new shoes ("I bought some walking boots, and now the land lies at my feet"). He writes about nature and animals, about aging and matters of daily life. Informed by the hymnody of German Romanticism and Classicism, he conceives enchantingly graceful configurations whose adroit linguistic geometry invariably intimates a subtly shrewd undercurrent.

Johannes Kühn, who always followed his own distinctive path unperturbed by the winds of fashion, is living proof that poetry has lost none of its appeal to this day.