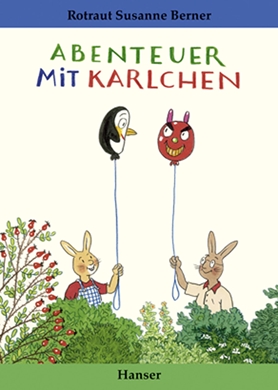 Adventures with Little Charly
Sometimes children have adventures their parents know nothing about because the grownups are too engrossed with each other to notice what the children are getting up to. It's just as well that Little Charly and Ole are the kind of friends that know how to take care of each other.

How wonderful! Little Charly bumps into his friend Ole. They're both out and about with their mothers, but all the mothers do is talk and talk and talk. So the two little bunnies set off to explore their surroundings: the toy shop, the ice cream parlour and the playground. It's exciting and fun until they get lost. But Little Charly is clever and resourceful and brings them back safely, so they manage to have lots of exciting adventures without their mothers even noticing they'd been gone.
---
Foreign Sales
France (La Joie de Lire); Russia (Melik-Pashaev); Croatia (Planet Zoe); China (Beijing Yuanliu)