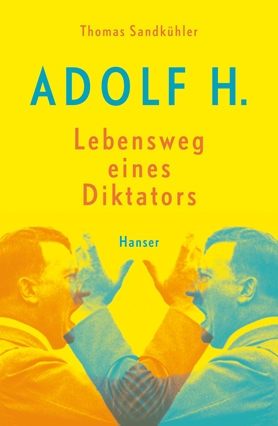 Adolf – the Life and Times of a Dictator
A cutting-edge report based on the latest research – suitable for readers without historical expertise.

He was an outsider as a child and teenager. A soldier in World War I like millions of others, he went on to be a failed art student — so how did he manage to rise to power as a politician, embodying the hopes and dreams of so many? He sniffed out an avenue of opportunity in the ranks of the anti-Weimar opposition, developed an unprecedented instinct for power, usurped the leadership of the Nazi Party by intrigue and violence — and soon stood at the helm of the whole country. But what was the everyday life of the Führer, the warlord, the mass murderer like? What about his private life — did he even have one? How did he rule? Who were the people he surrounded himself with, whom did he trust, who did he choose as allies and who did he drop like a hot brick? The portrait of a dictator who saw his very existence as a higher calling.
Foreign Sales
Taiwan (Rye Field Publications), Japan (Gendai Shokan), China (Social Sciences Academic Press)