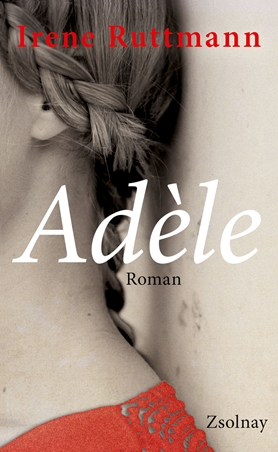 Adèle
German infantryman Max meets Adèle, a girl from the Champagne region, in the winter of 1916 at the Aisne. Irene Ruttmann tells the story of a passionate and impossible wartime romance.

»She was sitting on a narrow wooden bench wearing a long gray skirt, her feet encased in a pair of heavy work-boots. But it was the thick, bright red jacket that first grabbed my attention. It was the reddest red I'd seen for what seemed like a hundred years.«

Twenty-year-old pharmacist Max is called up in December 1916 and finds himself working as a stretcher-bearer on the front line of the Aisne. The soldiers have to contend with food shortages, bitter cold and the ever-present proximity of death. Max is searching for herbs in a deserted village near-by quiet corner of the battlefield to relieve the stomach pains of his comrades when he meets Adèle. She gives him sage, cognac and a modest meal. Gradually and tenderly, a mutual affection begins to unfold during one of the bloodiest battles of the First World War.

Irene Ruttmann portrays an almost wordless love in a sensual and down-to-earth fashion, elevating this short book to the realms of literary greatness.