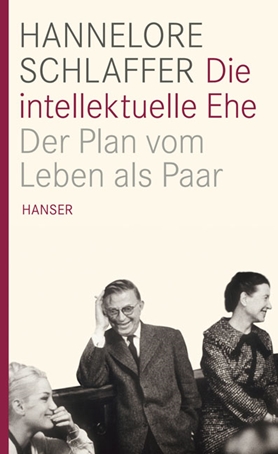 A Marriage of Intellect
Why do we embark on romantic relationships hoping that they will last, and why is the combination of freedom and commitment still regarded as the ideal model?
Living separately or together, with or without children, both partners working or just one, mutual monogamy or an open relationship - the fact that today's couples can negotiate these issues on an equal footing would be unthinkable had it not been for intrepid pioneers in this area. At the beginning of the 20th century, a hundred years after the experiments of the Romantics and the great heroes in the novels of Tolstoy and Fontane, an avant-garde movement of sociologists, psychologists, moral reformers and artists challenged the traditional marriage model, and, after much heated discussion and passionate experimenting, a new blueprint for life as a couple was conceived. Hannelore Schlaffer outlines the debates revolving around modern marriage, from the bohemians of fin de siècle Munich to the Heidelberg circle around sociologist Max Weber and his feminist wife Marianne, all the way to the legendary relationship between Jean-Paul Sartre and Simone de Beauvoir. She describes how various attempts to realise a utopian vision in everyday life - some successful, others less so - ultimately lead to the evolution of a blueprint for modern marriage. This is fascinating reading for couples everywhere.
---
Foreign Sales
Korea (Joongang Books)