Details zum Buch
Against Capitalism and Corporate Power
date of publication: 26.08.2006
336 Pages
Deuticke Verlag
Flexibler Einband
ISBN 978-3-552-06040-1
Deutschland: 22,00 €
Österreich: 22,70 €


Politics and economy seem interested solely in global competitiveness, i.e. the ability to attract investors. Visible consequences of this neo-liberal strategy are mega-fusions, mass unemployment and dispersion of capital. When politicians and economists claim that there is no alternative, many people react with helplessness and resignation.

Critics of globalization are frequently accused of indicating problems without offering solutions – an allegation that this book convincingly dismisses. It presents 50 practical alternatives to the current trend of globalizing and economizing all areas of life, ranging from restructuring financial markets and global trade via obligatory codes of business conduct for large corporations to social security and global tax justice.

Christian Felber, co-founder of Attac Austria, formulates his theses subjectively and pointedly yet always on a stable and convincing basis. His book urges us to take our future – and our social relationships – into our own hands.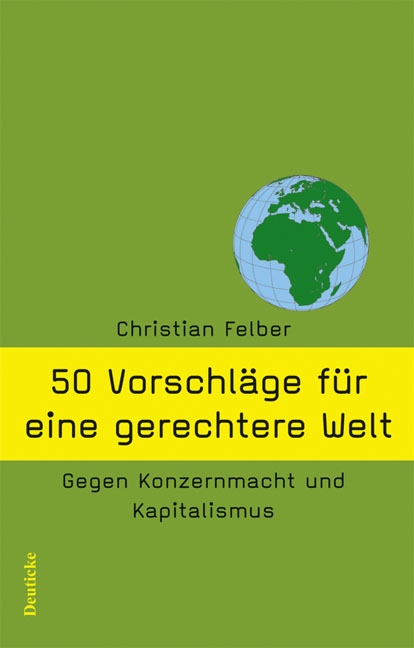 50 Suggestions for a Fairer World
Vorschläge zu Ihrer Suche
Autoren
Bücher