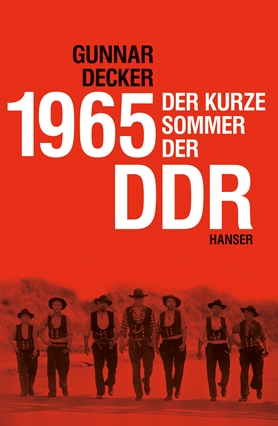 1965 East Germany's Short-Lived Summer
It was a brief summer. In mid-1965 the East German Republic attempted to extract itself from the stranglehold of the Soviet Union and grant its artists and intellectuals greater freedom of expression. But a scant two years later the hardliners reasserted themselves. Whoever deviated from the party line soon learned to expect persecution as the last of the independent SED (Social Unity Party) masterminds took their hats.

In Gunnar Decker's view this marked the onset of the gradual process of erosion that ultimately led to the collapse of the GDR in 1989. In this book he reassesses that underestimated landmark summer of 1965 in the context of earlier post-war idealism and the ultimate failure of the socialist experiment. Decker's documentation of East Germany's rise and fall is reflected in the biographies of authors, theatrical artists and filmmakers including Christa Wolf, Heiner Müller and Frank Beyer, as well as lesser known artists who never found a wider audience. He describes the struggles, hopes, dreams and defeats that circumscribe a chapter of German cultural history which was by no means brought to a close by the collapse of the Berlin Wall.